For some time now, Google has no longer shown AMP pages on iOS 15, the format designed to speed up the use of content on mobile devices.
Developer Jeff Johnson was the first to notice that Google no longer offers AMP links in search results when using Safari on iOS 15 and iPadOS 15; changing the user agent of Safari on the device he noticed that the pages with the AMP framework are not served on iOS 15 while they are on iOS 14.
Johnson initially thought that Google's move was due to features that allow Safari to use extensions to block AMP pages, but Big G spokesman Danny Sullivan said this was normal behavior. "It's an iOS 15-related bug that we're working on," Sullivan said, further explaining that it should be fixed soon.
Introduced in 2015, the AMP framework, an acronym for "Accelerated Mobile Pages", was originally created by Google as a competitor to Facebook Instant Articles and Apple News; is a format optimized for mobile web browsing and is intended to help web pages load faster. AMP pages can be cached by CDNs or caches like Cloudflare, allowing you to serve pages faster. Part of the contents are often eliminated, sometimes completely modifying or upsetting the appearance of some web pages. The format in question is not to everyone's liking and has been criticized for potentially giving Google further control over the web.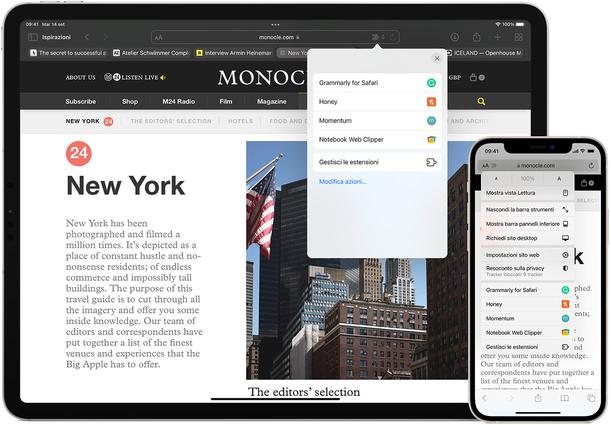 Since iOS 11 onwards, Apple has fixed some issues with AMP pages by removing the Google address from shared AMP URLs: all recipients of shared URLs see the real URL and not Google's (with the suffix " www.google.com/amp/"). Further customization on Safari for iOS 15/iPadOS 15 is possible thanks to the web extensions found on the App Store.