There are many who consider Samsung Galaxy Watch4 and Galaxy Watch4 Classic the two best smartwatchs that the Korean giant has ever made, devices with which the manufacturer returns to Wear OS and probably puts its Tizen OS definitively aside (obviously as regards thewatches sector).
Samsung is particularly good at making their ecosystem work and guaranteeing users a compatibility between the various devices and the ability to collaborate with each other and an example of this is represented by a new functionality with which it will improve the interconnempt between Samsung Galaxy Watch4 and theSamsung Galaxy Buds headphones.
A small improvement for Samsung Galaxy Watch4
Samsung Galaxy Watch4 is equipped with a Galaxy Buds app and a widget thanks to which users have the opportunity to see the battery level of the earphones, as well as to activate touch controls, the ANC and the environmental sound.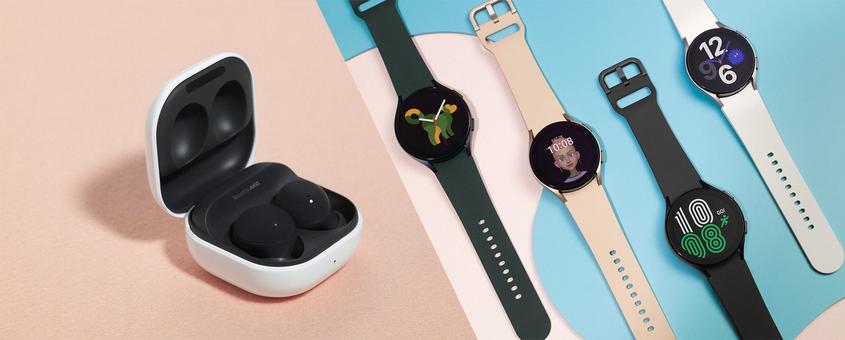 In the past few hours, the team of developers of the Korean giant has updated Galaxy Buds Pro Plugin (here you can find the dedicated page on the Google Play Store) and, as we learn from Android Police, following this update the smartwatch is capable of detecting the earphones tooIf they are connected to the smartphone (previously it was instead necessary that they were connected to the clock).
Samsung Galaxy Buds earphones can also pass intelligently from the clock on the phone based on what is being done: if for example they are connected to Samsung Galaxy Watch4 while they play music and start watching a YouTube video on the phone, theearphones will automatically pass the connection to the smartphone.
It is, in essence, a small novelty that should improve the experience of use in everyday life.
Following the links to download the updated versions of the plugin from APK Mirror for the various headphones of the Korean giant:
You may also be interested in: the Samsung Galaxy Watch4 Classic review review